Moderator: tkahike
---
Posts: 46
Joined: Wed Oct 02, 2019 5:07 pm
---
Energy weapons are coming.... and legally they are NOT a firearm, plus, they have no bullets to restrict the supply of
https://gizmodo.com/the-spyder-iii-the- ... er-5560206
Mount one or more of these to an old rifle stock or use it's Picatinney rails to attach it to an existing weapon and use it to silently and permanently blind your enemies from a distance before they even know what hit them. Use a scope to be more precise over distance. At some point these small lasers will be powerful enough to burn a hole through a human in 1/100th of a second at 200 yards with zero flight time and absolutely no noise, other than some possible screaming.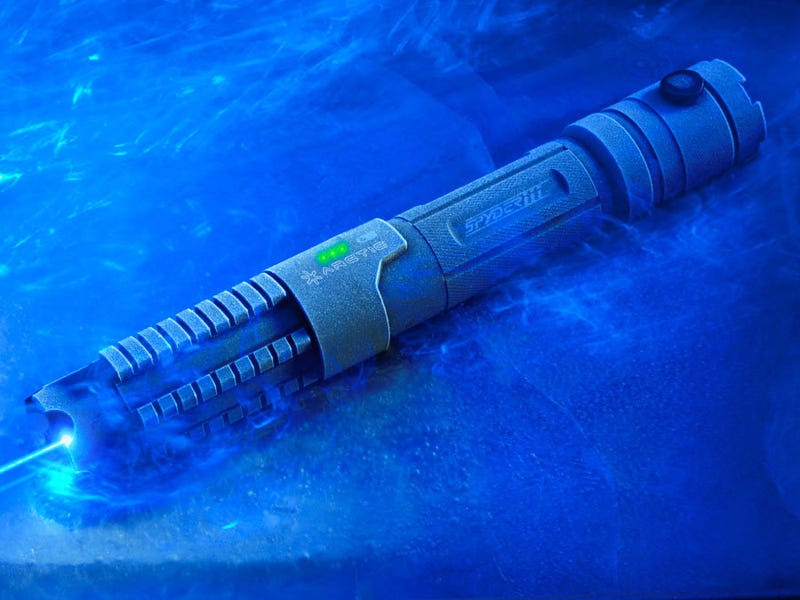 "The Spyder III, the World's Most Powerful Portable Laser, Is a Real Life Lightsaber"
Built with the blue-laser diode of a dismantled Casio projector, the $200 Spyder III Pro Arctic is the world's most powerful portable laser. It can permanently blind you and set your skin—or anything else, really—on fire almost instantly.
Casio's Green Slim Projectors Shed Bulk and Forgo Mercury

Casio's new projectors are the first to get rid of environmentally un-friendly mercury without…
Read more

"With greater power comes the need for greater responsibility." That's actually what Wicked Lasers, the mad geniuses behind the Spyder III, wrote to us in an email describing this terrifying piece of technology. They wanted to make one thing very clear: this is not merely a laser pointer, and it's certainly not a toy. What it is, really, is a weapon.

The diodes in Casio's new mercury-free Green Slim projectors apparently allow for unprecedentedly powerful portable lasers, and Wicked Lasers has gleefully harvested them for the 1 Watt Spyder III. Comparing it to the $2000 Sonar, the company's reigning portable laser powerhouse, Wicked Lasers explains that the blue Spyder III laser is 2000 times brighter to the human eye, and, at $200, 1/10th the price.
---
Posts: 117
Joined: Tue Sep 24, 2019 3:49 pm
---